Chapter President | Austin Shepherd
| | |
| --- | --- |
| | Austin is serving as the 2018-2019 Chapter President for UNI PRSSA where he's responsible for coordinating efforts with executive members to plan events, host professional development sessions and enhance membership. He also acts as a resource for members while overseeing the entire organization. Majoring in public relations, Austin hopes to work in sport or entertainment public relations. |
---
Vice President | Lexie Warth
| | |
| --- | --- |
| | Lexie is serving as the 2018-2019 Chapter Vice President for UNI PRSSA, where she assists and guides all executive members as needed. She assists with budgetary applications and hearings, helps with conference planning, coordinates the end of the year banquet, and helps out with day-to-day PRSSA tasks. Majoring in public relations and minoring in textiles and apparel, Lexie hopes to work in the the fashion industry planning events or working for a magazine. |
---
Vice President of Programming |

open
---
Interim Vice President of External Communications | Macey Harms
| | |
| --- | --- |
| | Macey is serving as the 2018 Vice President of Communications for UNI PRSSA where she's responsible for updating the website, helping create content, and posting said content on all social media accounts. Majoring in public relations and minoring in marketing, Macey's dream career is to work on a Carnival cruise line as the entertainment director. |
---
Vice President of Recruitment | ​​Tess Leuck
| | |
| --- | --- |
| | Tess is serving as the 2018-2019 VP of Recruitment for UNI PRSSA. She is responsible for the monthly UNI PRSSA Newsletter that is sent by email to all Public Relations/Communications majors at UNI. She strives to get students excited about joining UNI PRSSA and assists in the creation of promotional recruitment materials. Majoring in public relations and minoring in marketing, after graduation Tess hopes to be working in digital marketing. |
---
Vice President of Fundraising | Olivia Schmidt
---
Vice President of Finance | Molly Ryan
---
Vice President of Internal Communication | Morgan Zebuhr

Morgan is serving as the 2018-2019 Secretary for UNI PRSSA where she's responsible for maintaining records, files and details. Double majoring in advertising and digital media marketing and minoring in public relations, Morgan hopes to

give back to the community and make a difference in the world, whether

that be in non-profit or for-profit organizations.
---
Legacy PR Director | ​ Kenzie Dorsey
| | |
| --- | --- |
| | Mackenzie is serving as the 2018 Legacy PR Director for UNI PRSSA where she is responsible for maintaining the relationship between Legacy PR and PRSSA. Legacy PR is UNI's student-run PR firm where Kenzie works on students' client accounts. Majoring in public relations, Mackenzie hopes to work in the entertainment industry. |
---
Faculty Advisor | Dr. Jeffery Brand
| | |
| --- | --- |
| | Dr. Jeffery Brand is serving as the 2018-2019 Advisor for UNI PRSSA. Dr. Brand is a faculty member at UNI and specializes in public relations, crisis communication, emergency management, argumentation and speech writing. He has worked with community organizations on emergency preparedness for various local education reform projects |
Powered by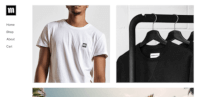 Create your own unique website with customizable templates.